Vintage en Vogue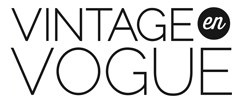 Vintage en Vogue is a fashion celebration fundraising event. The evening begins with a gathering of Randolph County's most fashionable residents for mixing and networking, accompanied by drinks and hors d'oeuvres. This is followed by the highlight of the evening—a runway show featuring cutting-edge hair design and unique, fashionable clothing paired with avant-garde accessories to create a one-of-a-kind presentation.
Showcasing ensembles found on the racks of area consignment and thrift stores, it's a fun and sophisticated event that appeals to both men and women. Vintage en Vogue 2019 will hit the runway Thursday, Feb. 7, 2019.
Tickets sell out every year! Don't wait to get yours!
Our 2019 models will be chosen and introduced to the public in September! It's easy to check them out! Go to the Vintage en Vogue Facebook page and see a new model every Tuesday and Friday.
2018 models
Donna Allen
Pat Allred
Waynette Araj
Shea Davidson
Meghan Fede
Johnathon Gilbreath
Wallis Gorden
Ken Grady
Corinne Hughes
Lonnie Keogh
Laura King
Wendy Leonard
Emily Martin
Shane Morgan
Aaron Murray
Patrick O'Hara
Marcelo Pariz
Trip Pickel
Kyle Pugh
Alex Rebolledo
Dr. Lance Sisco
Michael Trogdon
Shannon Whitaker
Logan Winslow
2018 stylists
Suzanne Bryant
Mandy Carter
Jessica Coltrane
Gail Crawford
Lucy Grady
Kelly Green
Rachel Harper
Christie Luckenbach
Jake Millikan
Sheri Millikan
Mary Wilhoit
Are You Ready to See What's Vintage en Vogue?
Like the Vintage en Vogue Facebook page and follow Vintage en Vogue on Twitter to receive updates on the models and stylists as they prepare for the big day.

CHECK OUT THE HIGHLIGHTS FROM PREVIOUS YEARS.