Vintage en Vogue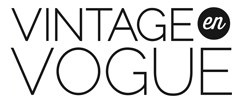 Vintage en Vogue is a fashion celebration fundraising event. The evening begins with a gathering of Randolph County's most fashionable residents for mixing and networking, accompanied by drinks and hors d'oeuvres. This is followed by the highlight of the evening—a runway show featuring cutting-edge hair design and unique, fashionable clothing paired with avant-garde accessories to create a one-of-a-kind presentation.
Showcasing ensembles found on the racks of area consignment and thrift stores, it's a fun and sophisticated event that appeals to both men and women. Vintage en Vogue 2018 will hit the runway Thursday, Feb. 1, 2018.
Do you have ideas for who would make an ideal Vintage en Vogue model? Let us know! Our 2018 list will be announced soon!
2016 models
Linda Brown
Suzanne Bryant
Dr. Stephen Campbell
Mandy Carter
Ryan Cheek
Dr. Malkiat Dhatt
Mike Dowdy
Brian Gallimore
Owen George
Kelly Green
Jerry Inman
Michelle Key
Pat Kyles
Tammy Lamason
Karissa Lea
Laura Lisk
Charlie Lyons
Leigh Anna Marbert
Joel McClosky
Elizabeth Mitchell
Fr. Joe Mitchell
Greg Spainhour
Mini Singh
Mark Vuncannon
Travis Whitaker
Barbara Wolfe
2016 stylists
Jaynell Baker
Jessica Coltrane
Nancy Cox
Gail Crawford
Rachel Harper
Rose Lassiter
Mary Lisk
Emily Martin
Are You Ready to See What's Vintage en Vogue?
Like the Vintage en Vogue Facebook page and follow Vintage en Vogue on Twitter to receive updates on the models and stylists as they prepare for the big day.

CHECK OUT THE HIGHLIGHTS FROM PREVIOUS YEARS.