DineAround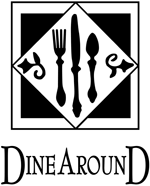 Share in the experience! The primary way in which we have grown the endowment is through our signature fundraising event, DineAround. This event began as an every-other-year event and became an annual event in 2006. In 2018, our 17th DineAround raised over $108,000 for the Randolph Health Community Foundation.
What makes DineAround unique?
It benefits the Randolph Health Community Foundation.
Simultaneous dinner parties in private homes.
Surprise assignment to individual dinner locations makes for an exciting night.
Drinks and hors d'oeuvres at Pinewood Country Club with all DineAround participants is a great way to begin the evening.
There are several ingredients needed for a successful DineAround: gracious hosts, great food, graceful homes and, most importantly, generous sponsors!