Vintage en Vogue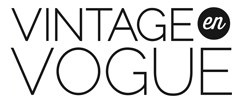 Vintage en Vogue is a fashion celebration fundraising event. The evening begins with a gathering of Randolph County's most fashionable residents for mixing and networking, accompanied by drinks and hors d'oeuvres. This is followed by the highlight of the evening—a runway show featuring cutting-edge hair design and unique, fashionable clothing paired with avant-garde accessories to create a one-of-a-kind presentation.
Showcasing ensembles found on the racks of area consignment and thrift stores, it's a fun and sophisticated event that appeals to both men and women.
Tickets sell out every year! Don't wait to get yours!
Like the Vintage en Vogue Facebook page and follow Vintage en Vogue on Twitter to receive updates on the models and stylists as they prepare for the big day.

CHECK OUT THE HIGHLIGHTS FROM PREVIOUS YEARS.